What is the CUAHSI Hydrologic Information System (CUAHSI-HIS)?
CUAHSI-HIS Project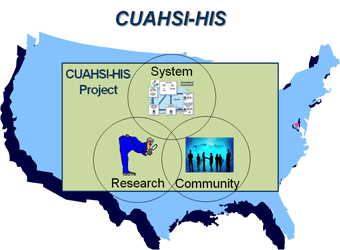 Mission: to enhance hydrologic science by facilitating user access to more and better data for testing hypotheses and analyzing hydrologic processes.
The goals of the CUAHSI-HIS are to unite the nation's water information, to make it universally accessible and useful, and to provide access to the data sources, tools and models that enable the synthesis, visualization and evaluation of the behavior of hydrologic systems.
The project has three parts:
a national cyber-information

system

for sharing hydrologic data,

research

into hydrologic information science, and
support for the hydrologic information

community

.
CUAHSI-HIS System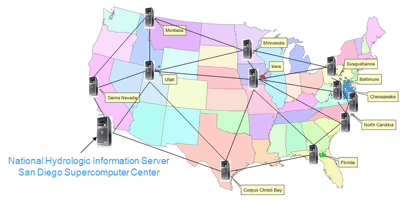 The CUAHSI Hydrologic Information System is a geographically distributed network of hydrologic data sources and functions that are integrated using internet software so that they function as a connected whole. It is comprised of data servers and client software for data publication, sharing, visualization and analysis.
Hydrologic Information Science Research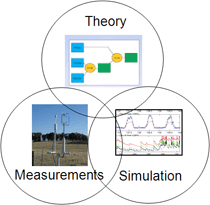 Advancement of water science is critically dependent on the integration of theory, measurements and simulation. To achieve this it is as important to represent hydrologic environments precisely with data as it is to represent hydrologic processes with equations. Hydrologic information science involves the precise description of hydrologic environments, the integration of hydrologic information, and data models that enhance the capability for analysis.
Hydrologic Information Community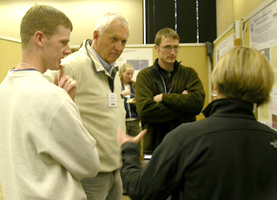 As part of CUAHSI, the purpose for HIS is to serve the information technology needs of the hydrologic science community. HIS promotes open sharing of data and software for hydrologic science, and encourages community contributions to HIS