HydroTagger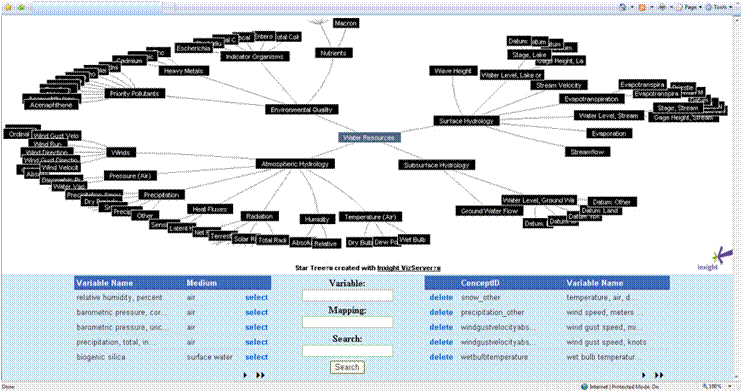 HydroTagger is a website for data managers to map the variables in their data sources to concepts in the HydroSeek ontology. This concept mapping allows us to search for a given concept, such as Nitrogen, and find related variables in various databases no matter what those variables are called in those databases. HydroSeek is an application that uses this concept mapping. Each week, the Network/WSDL Sniffer goes around to web services that have been registered with the Network/WSDL Registry and identifies variables which have not yet been tagged (i.e., haven't been mapped to a concept). HydroTagger can then be used to see if any variables are waiting to be tagged from your database and if there are, you can tag them. Note: HydroTagger works best with Internet Explorer.
HydroTagger Resources
To use HydroTagger:
In Internet Explorer, navigate to http://www.hydrotagger.org/.
In the "Private" section, click Tagging Application.
You'll see a list of variables that need to be tagged on the left. Choose one by clicking Select. The variable will appear in the Variable text box.
Using the concept tree, browse until you find the concept that matches your variable. This concept MUST be a leaf node (i.e., a node with no children) in the tree.
Double click the leaf node to add it to the Mapping text box.
Click Map, and you should see the variable mapped on the right.
Repeat until you have mapped all of your variables.