HydroServer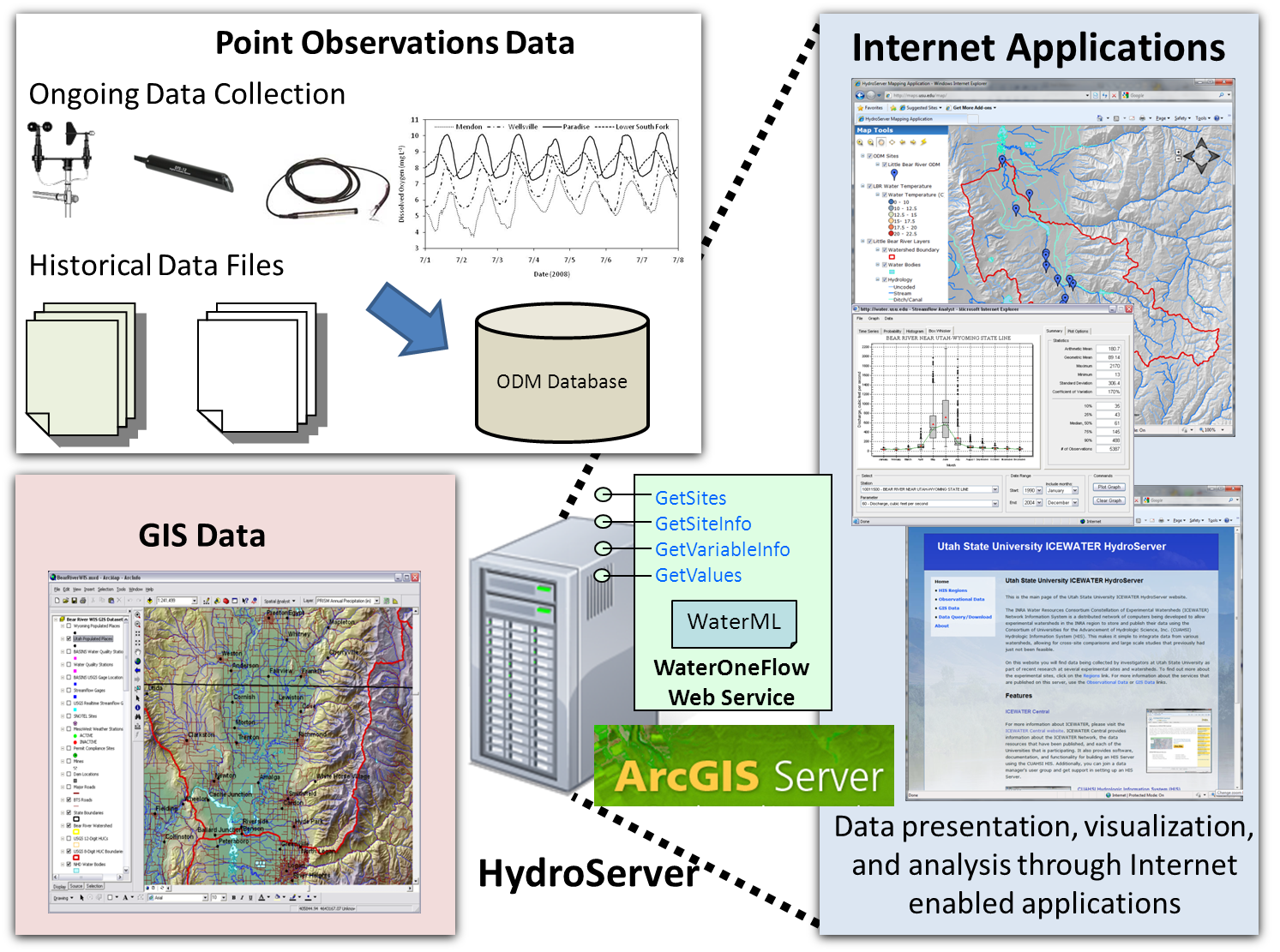 HydroServers are the part of the HIS system that stores and publishes hydrologic data. It is one of the 3 main pieces of the HIS system and it communicates with the other parts using WaterOneFlow web services.
HydroServer Specifications
Standard HydroServer Configuration
There are numerous ways to set-up servers that meet some or all of the requirements necessary to function as a HydroServer, but the HIS project has identified a standard configuration using a combination of readily availabe off-the-shelf software including Microsoft SQL Server and ESRI's ArcGIS Server and a set of tools that have been developed by the HIS team.
These commercial products must be installed first:
Microsoft Windows 2008 Server
Microsoft ASP.NET 2.0
Microsoft SQL Server 2008
ESRI ArcGIS 9.3.1 Desktop
ESRI ArcGIS Server 9.3.1 for .Net, Enterprise Advanced
and then these HIS developed components are installed:
HydroServer Development
HydroServer is a specifications-based system where the basic functionality and interfaces are defined, but many specific configurations can be developed that meet the specifications, and the standard configuration software for the HIS Standard HydroServer Configuration is being developed as an open source project. This makes for many opportunities to both develop your own configuration as well as to help develop the standard configuration. For more information, see the HydroServer developer's site at: http://hydroserver.codeplex.com.